Back to overview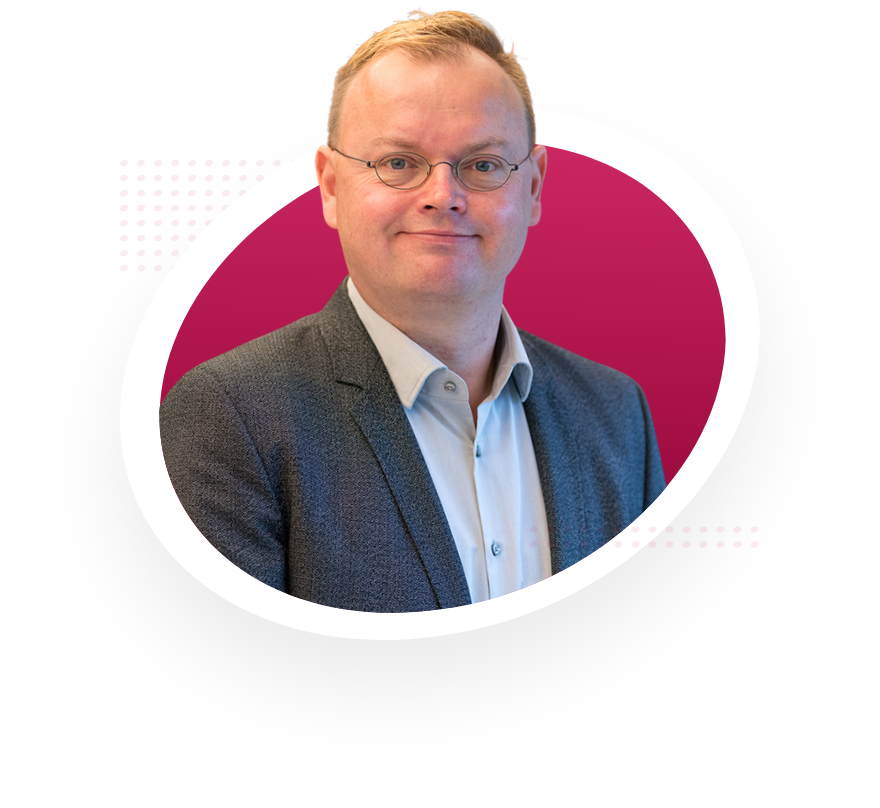 Expertise and areas of work
Technical expertise, Life Sciences, Health and Medicine, Food, European prosecution, Dutch litigation, European oppositions and appeal, Start-ups, TTO, Academics and Entrepreneurship


Employed at AOMB since
2017
After completing his biology/biotechnology studies at the University of Groningen and the Swiss Federal Institute for Technology Zurich (ETH), René Raggers obtained his doctorate for cell biological cancer research at the Faculty of Medicine of the University of Amsterdam. René worked for several years as a Senior Scientist New Product Development and Medical Advisor in the food industry at Nutricia (now Danone). It was the patent attorney at Nutricia who inspired him to explore the patents field. While working, he also completed a 4-year post-graduate course in Business Administration. René has been enthusiastic about the patent profession since 2005 and has been working at a Dutch IP office for a considerable time.

René has been working at AOMB since October 2017. He is a popular expert in the area of Life Sciences and Biotechnology. René is passionate about everything that has to do with biochemistry, genetics, molecular biology, cell biology, nutrition and health. He has gained extensive experience in obtaining patent rights for his clients. At the same time, he has regularly been involved in patent lawsuits for the pharmaceutical industry. Because of this combination he has a sharp insight into possibilities and impossibilities, and patent strategies to be followed.

René is a part of the Strategic Partners business unit. Because he works a lot for knowledge-intensive organisations (TTOs), lawyers and start-ups, he fits perfectly within this unit. He feels particularly involved with his clients. René enjoys quickly getting to the heart of the matter, but in doing so never loses sight of the greater picture. With his passion and perfectionism, this leads him to always be well aware of his client's current and long term interests.

René is a real family man, who during his leisure time is fully attentive to the lives of his wife and two daughters. As a biologist he likes to go into nature, but he can also regularly be found in theatres at home or abroad.

IAM Patent 1000
For five years René is mentioned in the annual edition of IAM Patent 1000 - World's Leading Patent Practitioners:

"Food and nutrition and biotechnology wonder René Raggers personifies the group's pragmatic approach and draws rave reviews, particularly for his litigation nous. "He comes up with new angles from which to approach a case and is a good digger who rolls up his sleeves and produces the documents others can't find, but which make all the difference. Moreover, he writes really well and is great in his technical area."
Education
PhD research Medicine
University of Amsterdam 2000
Biology
Rijks University of Groningen 1996
Relevant work experience
European Patent Attorney
EP&C 2005-2017
Product Development
Numico Research 2000-2004
Extracurricular activities
AIPPI, EPI, AIPLA and EPLIT
Member
Stay in informed
Sign up for our newsletter