Back to overview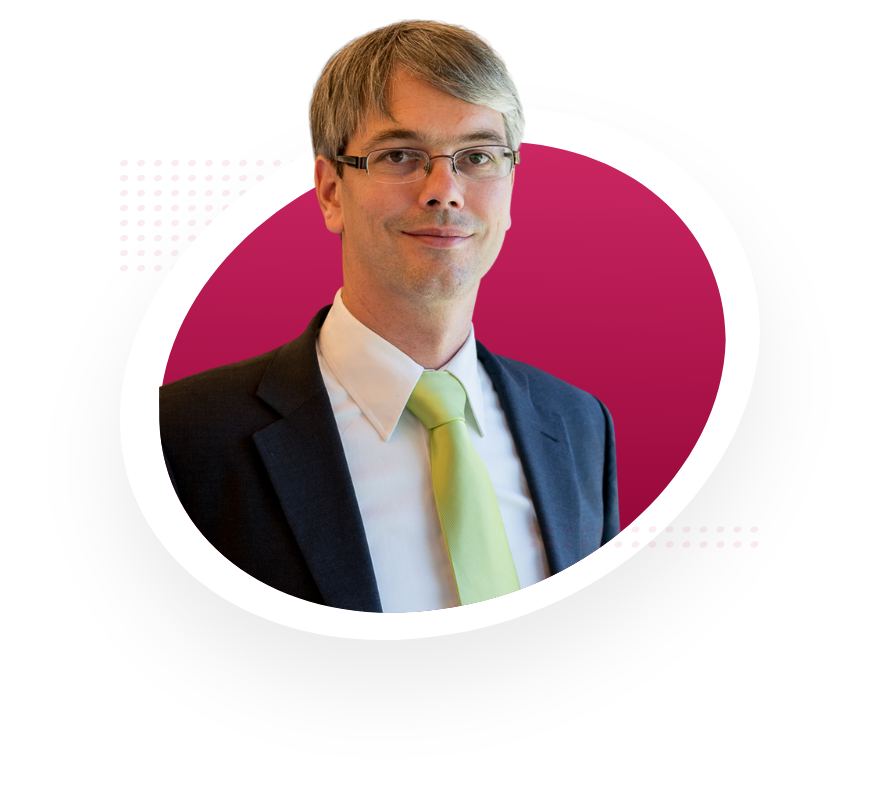 Expertise and areas of work
Immunology, biomedical engineering, food and nutrition, molecular biology, genetics, TTO
Employed at AOMB since
2017
Mark went to Utrecht University in 2000, where he studied Biomedical Sciences. In the meantime, he got his PhD in the field of genetics and signal transduction at the Hubrecht Institute. After his PhD, Mark spent two years in Toronto as a postdoctoral researcher. He successfully completed his postdoctoral research and returned to the Netherlands to start at the Dutch training institute for patent attorney. Mark has gained experience in a Dutch IP office and after that, at the IP department of a vegetable seed breeding company.

In May 2017, Mark started working for AOMB. In the meantime, he has passed his EQE exam, making him an official Dutch and European patent attorney. Mark is a friendly colleague, and works for the Business Unit International Partners within AOMB. Because his affinity for Asia, he is a perfect match for this unit!

What Mark finds fascinating about the IP business is the variety it brings; no two days are alike. According to Mark, in the IP business you come into contact with many companies, so you always come across interesting new technologies.

Apart from his work, Mark's major hobby is brewing his own beer, which is not all that surprising considering his background in Biomedics! From light to dark beer, Mark has all bases covered. He also loves to spend his time off with his wife and with his daughter.
Education
Cancer Genomics and Developmental Biology
Hubrecht Institute 2011
Biomolecular Sciences
University Utrecht 2006
Relevant work experience
IP Specialist
Bejo Zaden 2016-2017
Trainee Patent Attorney
NLO 2013-2016
Postdoctoral research to cancer
Mount Sinai Hospital Toronto 2011-2013
Extracurricular activities
Dutch Institute of Patent Attorneys
Member
Stay in informed
Sign up for our newsletter